Ehh, musim bola ke sekarang ni? Bukan kan? Bukan, bukan. EncikGulaHati memang minat gila kat bola. Ehh bukan minat kat bola tu, maksud aku football game. Kalau nak tahu betapa fanatiknya terhadap bola, boleh baca
sini
.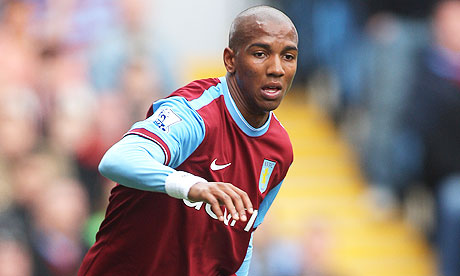 Aku bukan nak bercerita tentang minat or what. Tadi aku ada terbaca info ni. Siapa tak kenal Ashley Young kan. Pemain tengah Aston Villa and England. Sekarang ni beliau dah pun sign kontrak dengan Manchester United lepas Sir Alex Ferguson mendapat khidmat pemain pertahanan muda England and Blackburn Rovers iaitu tak lain tak bukan Phil Jones.
Agaknya lepas ni siapa lagi Sir Alex nak beli kan. Hahaha.
Rabu ni bersamaan dengan 29 June 2011,akan adanya perlawanan bola sepak bagi kelayakan Piala Dunia Zon Asia 2014. Malaysia akan menentang Taiwan (atau dikenali sebagai Chinese Taipei) kat Bukit Jalil. Dan semestinya aku dan EncikGulaHati pergi menyokong pasukan kebangsaan kita. Moh la ramai-ramai menyokong team tanah air kita.
Notahandkerchief :
Nampaknya mood bola EncikGulaHati dah sampai. Ke stadium je la lepas ni.